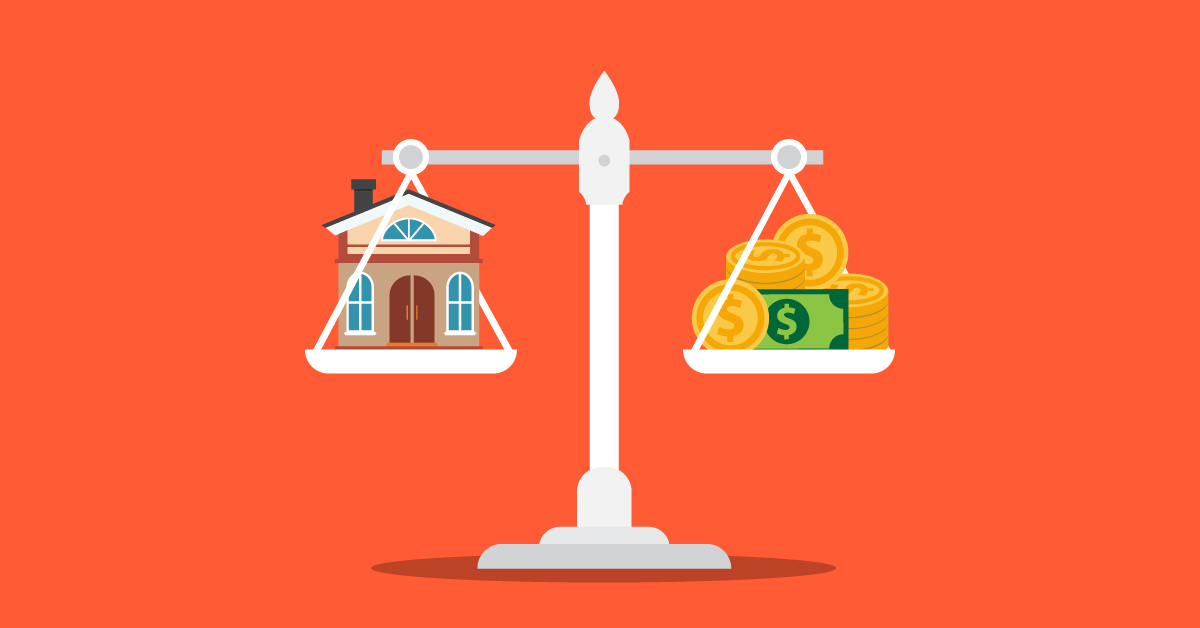 A no closing cost refinance substitutes your existing mortgage with a new one without any out-of-pocket charges. A refinance no closing cost activity is used to cash-out home equity or reduce monthly mortgage payments (or occasionally both).
Closing Costs
Closing costs are considerable, often running from 3% to 6% of the total amount of the loan. Therefore, the costs can be a significant hurdle for many borrowers looking to refinance their mortgage. A mortgage typically lists various fees such as taxes, insurance escrows, origination, title, underwriting, appraisal and administrative charges. Combined, these costs can amount to several thousand dollars.
Two Ways to No-Closing-Cost Mortgage Refinance
Everyone wants to save money instead of losing it. Well, this is why a concept like refinance no closing cost exists. While closing costs cannot simply disappear, refinance charges can be disguised in monthly payments and repaid over time rather than all-at-once. Mentioned below are the two ways to make this happen:
1.      Add Closing Costs to the Principal
A borrower can decide to roll the closing costs into the new mortgage and add them to the principal amount rather than paying out-of-pocket. Consequently, with the increase in the total loan balance, the monthly principal and interest (P&I) would become greater than what it would be in ordinary cases. However, the interest rate would remain the same as when you pay the closing costs out-of-pocket.
2.      Lender Pays the Closing Costs
In cases of a tight loan-to-value (LTV), rolling closing costs to the loan balance may not make sense. Hence, creditors happily bear the loan fees because the mortgage will include a higher interest rate or premium to make it worthwhile. Consequently, monthly P&I become greater than what it would be in normal cases due to increased mortgage rate. However, the total loan balance remains the same as it would be when you make an upfront payment for closing costs.
Reasons to Obtain a No Closing Cost Refinance
Refinancing offers can be obtained during high and low-interest periods alike. Consumers seeking to refinance no closing cost mortgage may also desire to:
Have a lower monthly payment
Pay off the loan faster by decreasing the term
Cancel FHA mortgage insurance
Convert an adjustable-rate mortgage (ARM)into a fixed-rate mortgage
Tap into home equity (cash-out)
Settle a divorce (rarely)
Consolidate debt
Also, a borrower's circumstances determine whether refinance no closing cost transaction is a good idea. Mentioned below are three reasons that may encourage you to benefit from this option:
Borrowers don't have the money needed to pay the fees upfront. Waiving the closing costs is useful if you wish to obtain a loan for a new home or a refinance.
A homeowner doesn't expect to stay in his house for more than five years. Since a traditional mortgage generally takes over a five-year period to compensate for the closing costs, a refinance no closing cost mortgage makes a lot of sense. Even slightly higher interest rates associated with a no-closing-cost loan would be less expensive over the period of five years than what it would cost you to pay the closing charges upfront.
If you need the money for renovation expenses, paying a slightly higher interest rate to waive the closing costs may also seem worthwhile.
If you would like more information about any of these mortgage types, please take 2 minutes and complete our 
online form
 and a mortgage specialist will get right back to you!